"Blue Taurus" from the "Glass box" series was admitted to the juried Fall Members' Show: The Sound of Color conducted by the Copley Society of Art (Co | So), and juried by Howard Yezerski of the Miller Yezerski Gallery. Co | So artists were asked to submit pieces based on one of the five senses. "Blue Taurus" has an embossed dimensionality that evokes the sense of touch.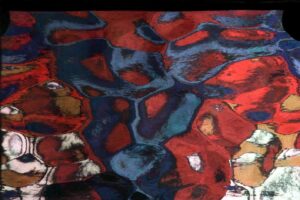 The show runs from September 12th to October 31st, 2013 at the Copley Society of Art gallery, 158 Newbury Street in Boston. Please check the Co | So website for gallery timings. The opening reception is on Saturday, September 14th from 3.30 – 5.30 pm.
Please click here to go to the exhibition's webpage.